Career Changers
Changing careers doesn't have to be a daunting proposition. With the support of a quality organization, it can be an easy transition.
Many attorneys, bankers, accountants, educators, and military personnel have two things in common … they enjoy helping people and have transitioned into successful careers as financial representatives with Northwestern Mutual.
A career as a financial representative can give you the independence you are looking for, while having the extensive resources of Northwestern Mutual available to you.
MEET A FEW OF OUR CAREER CHANGERS
Experience the independence, rewards, and personal satisfaction you are seeking, while having complete access to the extensive resources of Northwestern Mutual. A career with us can be an exciting and rewarding change in your life.
Northwestern Mutual has a diverse group of Financial Representatives who collectively use their knowledge and expertise from past careers and apply skills they have learned to make their individuals financial services practices successful and satisfying: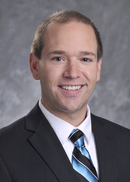 Joseph Pitterle
Financial Representative
Joe joined the Northwestern Mutual team in August 2012.  He previously worked in IT as a Systems Administrator.  He has known Jim since he was 8 years old, when he became a client.  As an adult, Jim recommended that Joe meet with his recruiter.  Joe says that the "Northwestern Mutual name spoke for itself and the opportunity to take care of others, like I was taken care of, was a huge driver of appeal".  As a new Financial Representative, Joe accomplished the Pacesetter First 40 and Second 60 in the 2012-2013 Awards Year.  Joe is most satisfied with the financial flexibility for his family and future, all while helping others take care of theirs.
Financial Representative
Cindy joined the Northwestern Mutual team in August of 2013.  She previously worked in Advertising and Sales for Dominion Enterprises/For Rent Media Solutions, but she was seeking a position that was more flexible.  She had a 1 year old daughter and wanted to shift to a career outside of  "Corporate America".  The Financial Representative role appealed to her because she loved working with people, and she wanted to make a difference in their lives.  Cindy had the chance to join the Northwestern Mutual team and work with others who shared that same desire.  She says that the most rewarding part of her career now is "the impact she is making on everyone she meets".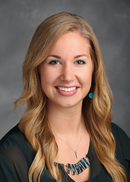 Lizzy Flipse

EMail
Office 414-358-5114